Sorry! I've been battling which harrowing mental issues like 'which dress should I keep and which should I return?' and 'why don't they have them in a size 38?'. If this isn't enough throw the Selfrdiges summer sale into the mix, which by the way starts on Monday at 8am for those of you sadistic enough to want to go. To make matters worse I had to endure a grueling live 20 minutes of Daisy Dares You. Yea we had no idea who she was either.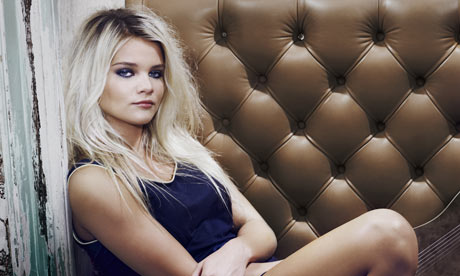 She was born in 1993 and so you have probably switched off by this point. Anyway, with this in mind I don't believe that she can truly bring anything new or communicate anything of little integrity in her music. Sorry love! If she did, she wouldn't be saying it through promo gigs with a team of PR people pulling her strings.
The best bit though which actually made me feel a huge wave of embarrassment and hilarity all at the same time. This was the group of ten or so blond DDY look-a-likey's, all sporting crop tops, large headphones and dancing to the sound of deadly silence.
Whoever was behind that PR & Marketing idea should be, well...